INPRO - Interprofessionalism in action
INPRO is an international project, co-funded by the European Union, in which higher education institutions and rehabilitation centers work in partnership on aligning interprofessional collaboration. Or to state it more concrete: to further enable a smooth transfer from training in health and social professions to the actual work setting. We are keen to get Interprofessionalism in action!
Why do we do this?
The pressure on the European health care system is increasing considerably: more elderly people and patients with chronic diseases in need of (rehabilitation) care, a diminishing work force and health care costs continuing to rise. Several measures to counteract this are proposed, such as reduction of the length of stay in hospitals or rehabilitation centers by improving interprofessional and person-centered collaboration between health and social care professionals.
Even though there is a lot of attention for interprofessional education and collaborative practice (IPECP), the INPRO-consortium partners sense a gap between competence levels of future professionals and the levels actually needed in rehabilitation practice. Therefore, the transfer from tertiary education to practice concerning IPECP in rehabilitation is the central theme of the project.
By doing so, we ultimately aim to contribute to improving health and quality of life of patients.
How do we collaborate?
Regional bonds between higher education institutions (HEIs) and rehabilitation centers will be strengthened in order to align IPECP. On the one hand we plan to deliver a set of basic and advanced modules on functioning according to the WHO's International Classification of Functioning, Disability and Health and a set of tools to assess the effect of interprofessional skills training. On the other hand we will further develop promising approaches derived from HEIs and from a pilot student-run learning ward. These approaches will be described and tested in regional setting. After an evaluation these approaches will be adapted for use in other regions.
Students and lecturers will be meeting each other online (global classrooms) and – if possible- professionals working in the field will participate in visits  to their colleagues working in rehabilitation centers. In this way, they will be facilitated to learn from each other and see how the alignment from education to the field is being done in the other participating regions.
What will we deliver?
We aim to deliver a range of freely available learning materials, from modules on IPECP theory to guidelines on how to set up and run a student-run interprofessional learning ward in a rehabilitation center or other health care settings. Once ready, these materials will published on this website. Educators may use these materials to be implemented in the core curricula in tertiary education and for lifelong learning in health and social care practice.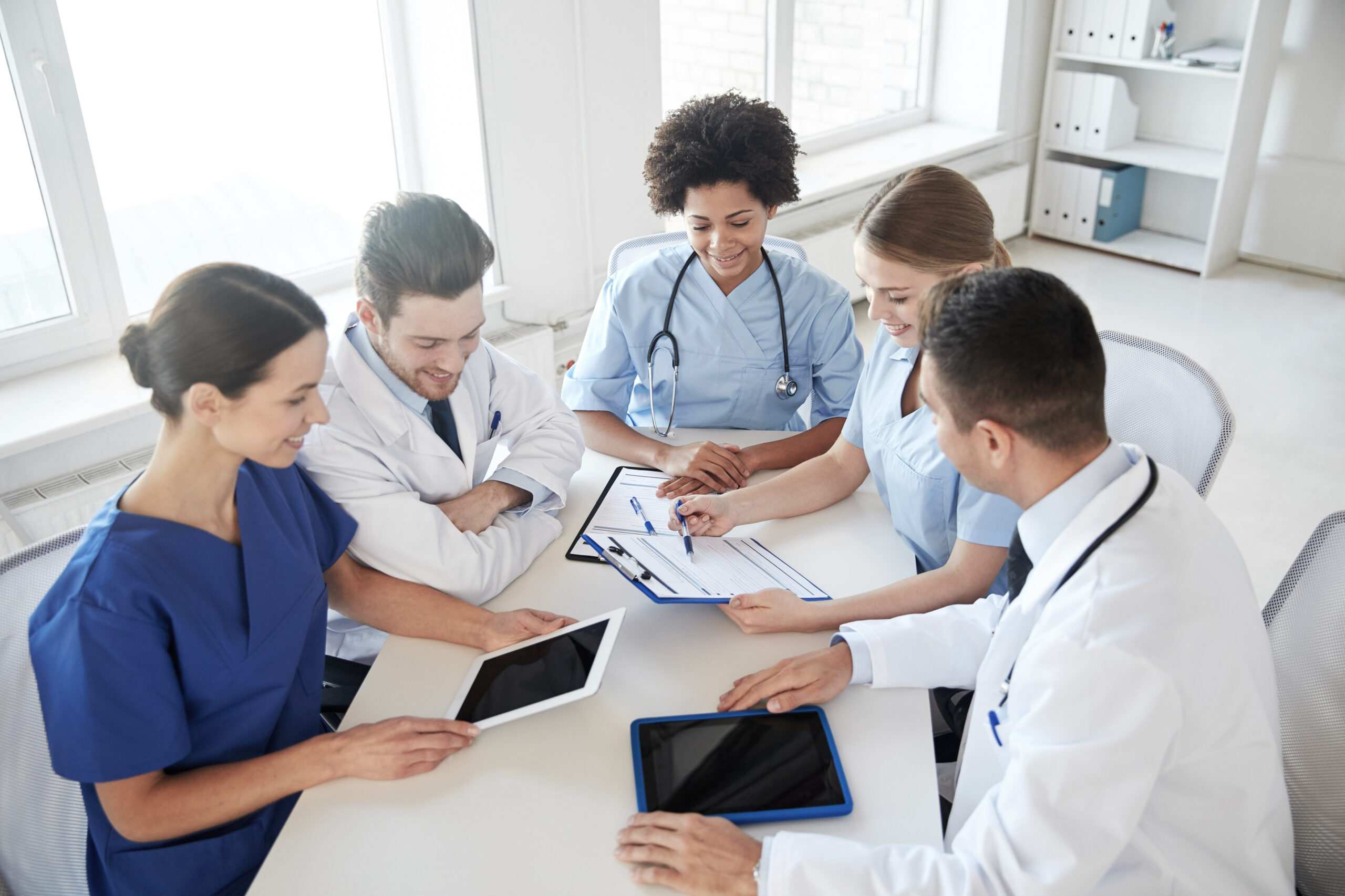 Consortium
Four higher education institutions from Austria, Belgium, Finland and The Netherlands are participating in this project.
Hanzehogeschool Groningen, The Netherlands is the applicant of the project and is responsible for the overall project coordination. Furthermore, experts will contribute to the various work packages.
Fachhochschule Sankt Pölten in Austria will take care of the work packages on the learning interventions (WP 6) and co-lead the quality management.
AP University of Applied Sciences and arts Antwerp, Belgium is coordinating the Interprofessional competencies work package. How can we assess interprofessionalism and what competencies do educators need?
Jyväskylä UAS in Finland is leading two work packages in the consortium: the first one on dissemination and impact and the second one is the training on functioning and ICF.
In Austria, Finland and The Netherlands, also three rehabilitation centers are collaborating in INPRO:
Revalidatie Friesland. Based on their experiences with a student-run learning ward (in collaboration with Hanzehogeschool) they will lead the  work package on the learning ward and interprofessional learning in practice.
Moorheilbad Harbach, linked to the Fachhochschule Sankt Pölten, is leading the work package on quality management.
And Coronaria, a nation wide rehabilitation service center in Finland, is co-leading the ICF work package.
Associate partners
The results and output of the project will not only be made available via this website, but also in collaboration with our (inter)national associate partners. We are very proud to be able to share our findings by participating in webinars, conferences and so on organized by our associate partners.  Please take a look in our Calender or News feed for upcoming events.
Beneficiaries of the project
The INPRO project aims at a lot of groups in society. The main group is patients and their families in rehabilitation (and beyond), since we belief that the interprofessional approach will add to person-centered care. Besides, we aim to inspire professionals in the field of rehabilitation, by trying to facilitate them to work in learning wards and broaden their scope on training young professionals. This also goes for educators in the initial training of social and health care professionals in tertiary education programmes. Moreover, it will also benefit the training of future health and social care professionals, such as dietitians, physiotherapists, occupational therapists, psychologists, social workers etc. And to make it possible to create student-run interprofessional driven learning wards, both in education and in practice, also management will be targeted by the INPRO project.